Get the high-quality copy you need, when you need it.

Step 1: Select the copy that you need and place your order. You can add multiple items to your cart and choose your desired delivery preference.
Step 2: After you place your order, we'll email you a short creative brief to complete for each item ordered.
Step 3: Kick up your feet up while our team of talented writers gets to work! Your copy will be delivered via email as a shareable Google Document.

The standard turnaround time is 3-5 business days.

If your project is complex or you would like to speak to a member of our team, please send us an email at info@moxiecopywriting.com

Each blog includes:

1 Blog title
Blog body copy (based on length requested)
SEO meta description, header, and title

Please click here to see answers to our most frequently asked questions.
Customer Reviews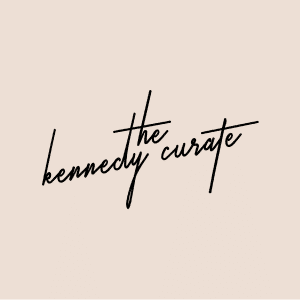 RK
Rachel K.

United States
10/30/2021
Gorgeous Quality
My client took one look, changed maybe 1-2 sentences and was immediately happy. Already placed more orders. Thank you!
Robert P.

US
12/06/2020
Consistently, Over Delivering!
Moxie is the only team we trust to handle our blog and copywriting content for ourselves AND our clients. The quality is unmatched!
Robert P.

US
09/13/2020
Anywhere else is a waste of money!
Did a test between 3 different copywriting services and Moxie was the only one to deliver. And I dont mean complete the project...I mean DELIVER! Beyond stoked I found this company and stoked for the relationship to come!
09/14/2020
Moxie Copywriting
Thanks, Robert! We're so happy to hear you were pleased with our services! We look forward to working with you again soon!
Jamie C.

US
05/27/2020
Professional, Quick Turn Around
The blog content that Moxie Copy Writing produced was well written, professional and informative! The ordering process was easy, the communication was excellent and the turnaround time was very quick! I highly recommend their services and will continue to use them. Thank you Moxie team!
05/28/2020
Moxie Copywriting
Thanks, Jamie! We're so pleased to hear you were happy with the blog content we wrote for you! Thanks for choosing Moxie!
Anika W.

US
04/30/2020
Excellent work!
This was exactly what I was looking for! Fast turnaround time and the client was thrilled. Will definitely order again!
05/01/2020
Moxie Copywriting
Thanks, Alyssa! We hope to work with you again soon!